Creative Writing and Yoga Retreat - CANCELLED
14 - 18 October 2020 @ Holiday Inn Algarve, Portugal

WORKSHOP VENUE
Holiday Inn Algarve
Avenida Marginal
Armação de Pêra
8365-909 Portugal
Date: Wednesday, 14 October - Sunday, 18 October 2020
Time: 10.30 AM - 19.30 PM (Thursday - Saturday), 9.30 - 13.00 (Sunday)
Length of course: 4 days
Cost: Shared room, promenade view: £542 (Early Bird price until 31 May: £492). Shared room, sea view: £588 (Early Bird until 31 May: £538). Double room, single occupancy, sea view: £662 (Early Bird until 31 May: £612)
If you want to kickstart your writing or yoga, this exciting workshop in the heart of the Algarve will help you develop your creative writing skills and explore your yoga practise. This course co-lead by Anne Aylor and Tarik Dervish will include:

• Meditation: 8.00 - 8.30
• 2 yoga sessions per day: 10.30 - 11.30 & 16.00 - 17.30
• 2 writing sessions per day: 12.00 - 13.30 & 18.00 - 19.30
• the opportunity to have writing done in the workshop read and discussed
• techniques to start writing or develop work-in-progress
• gentle postures, breathing & meditation techniques to fire up your creative juices
LEVEL • WRITING & YOGA
The workshops will be suitable for all levels. In the mornings there will be gentle yoga and meditation and a writing workshop. After lunch, yoga/relaxation and creative visualisation, and in the evening a second writing session. Sessions will be conducted in a friendly, constructive atmosphere.
LOCATION
Holiday Inn Algarve is situated in southern Portugal in a prime beachfront location with stunning panoramic views of the Atlantic Ocean.
CHECK-IN TIME
Course members can check in at the Holiday Inn Algarve after 3.00PM on Wednesday.
VIDEOS, PHOTOS AND A REVIEW OF PREVIOUS ALGARVE WORKSHOPS
If you'd like to see the venue, I have created a 4-minute video of a writing workshop I led at the Holiday Inn Algarve in 2011. In 2012 writer Trevor Baker produced an appreciative and detailed description of this course for Writing Magazine.
ACCOMMODATION
You can choose to have a promenade-view or sea-view room.
SHARED ROOMS
You may request a shared room, however if there is no one to share with you, you will have to pay the single room rate. You will need to pay the difference between the shared room rate and the single room rate directly to the Holiday Inn on your arrival.
ROOM BOOKING
Creative Writing Courses will book your room with the Holiday Inn for the nights of the course only. If you wish to extend your stay either before or after the course, you will need to book the additional nights directly with the hotel.
NON-RESIDENT STUDENTS
Non-resident prices on request.
FOOD
The Holiday Inn Algarve can cater for vegetarian and vegans. Please provide information on any special dietary requirements when booking.
RECREATION
You'll be kept busy writing during the workshop itself, but you may choose to extend your stay in Portugal either before, or after, the course. Tennis and horse riding facilities are nearby, as well as Zoomarine where visitors can interact with dolphins.

WHAT YOU'LL NEED
• Bound notebook, pen & a spare. Clipboard (optional)
• Yoga mat
• Loose clothing for practice
HOW TO GET THERE
Air: There are multiple direct flight from UK airports to Faro International, including easyJet, Jet2, KLM, Norwegian Air and British Airways. Road: The Holiday Inn Algarve is 262 kilometres from Lisbon (approximately 2 hours driving time) and 244 kilometres from Seville, Spain (driving time approximately 2 hours).
DO I NEED A VISA?
If you are a passport holder from a country outside the EU, you will need to check if a visa is necessary to enter Portugal. After Britain leaves the EU, this might also be the case for British people. Students are responsible for obtaining any visas, or other travel documents, necessary to enter the country. You are advised to travel with a passport which has a minimum of 6 month left before its expiry.
TRANSPORT FROM FARO AIRPORT
Hotel transfer: The Holiday Inn offer a transfer service (approx €50 each way for up to 4 people). Should you wish to use this service, you will need to inform the Holiday Inn of your flight number, arrival time and departure airport. Bus: Alternatively, you can book a ticket for the shuttle bus from Faro International Airport to Armação de Pêra by clicking here. Taxi: You will need to establish the price once you are there.
ARRIVAL
Our first dinner together will be at 7.30PM. There won't be any tuition on Wednesday night, just the chance to get to know each other a little before the course kicks off on Thursday morning. I would encourage all non-residential members to join us for this meal as it's a relaxed way to be introduced to the course, myself, Tarik and the other participants.
DEPARTURE & CHECK-OUT TIME
The course finishes at 13.00 on Sunday. Check-out time is 11.00AM. Luggage can be left in the lobby.
WHAT IS INCLUDED
• 4 nights' accommodation & breakfast only
• Tuition fee for workshops
• Tarik is willing to add an early morning meditation if students wish
• Anne is willing to lead some evenings of shared prepared writing if requested
NOT INCLUDED
• Flights to/from Faro
• Ground transportation to/from Holiday Inn Algarve
• Drinks
• Personal travel insurance
• 1-2-1 writing tuition with Anne (optional, fee on request)
WANT TO DISCOVER MORE ABOUT ANNE AND TARIK
If you want to know more about Anne Aylor Creative Writing Courses, check out "About Anne" link by clicking here. To see what students say about her teaching, click here. To discover more about Tarik, click here. To read testimonials about his teaching, click here.
This course has been cancelled.

Back to Course Dates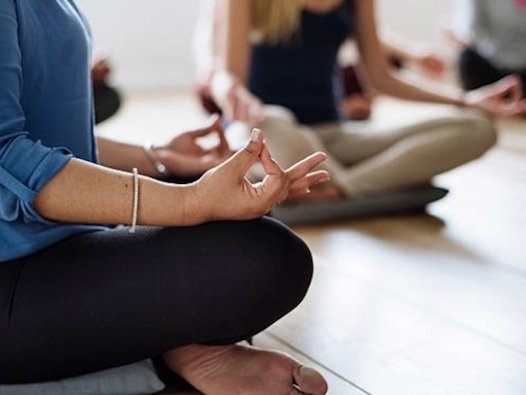 HOLIDAY INN CONTACT DETAILS
T: 0871 423 4878 (from UK)
+351 282 320 260 (Front Desk)
E: info@hialgarve.com
W: www.crimsonhotels.com/hotel/holiday-inn-algarve-portugal